The Hancock-Henderson Quill, Inc.

---
Take The Quill Along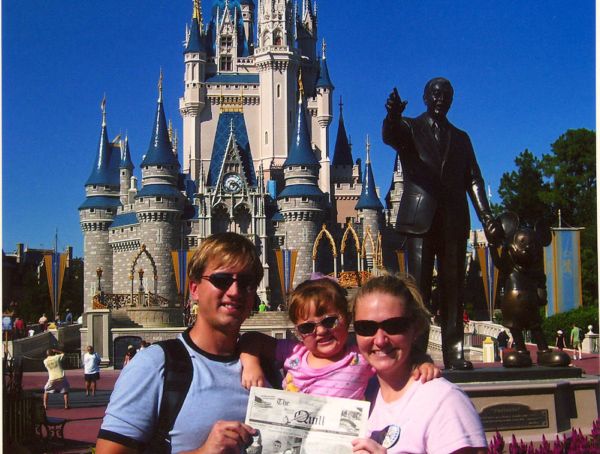 The Quill traveled to Disney World in Orlando, Florida on Thursday, October 11th with Devin, Kara, and Olivia Burg.
The Burg family is pictured in front of Cinderella's Castle at Magic Kingdom.
The family had a great time at MGM Studio, Epcot and Magic Kingdom in Disneyworld.
When you go on a trip, take the Quill along and take your picture with it and send it to us. Let us see where all the Quill can go.
---