The Hancock-Henderson Quill, Inc.

---
First State Bank Presents First Visa Donation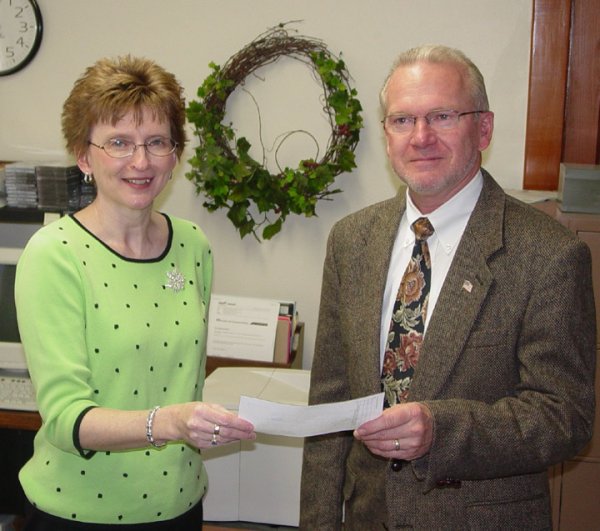 Jeanette Ford Vice President/Retail Branch Manager for First State Bank of Western Illinois in La Harpe presents a check for $2622.00 to La Harpe District Superintendent Jo Campbell.
The proceeds are from the First State School First Visa Card a credit card designed to support your local school.
First State donates 1% of all purchases and balance transfers to each participating school.
Each school can designate which program will benefit from the proceeds.
La Harpe has chosen the Drama Club/Fine Arts as the recipient of this years donation.
Highlights of the card:
No Annual Fee
No Cash Advance Fee
1% of all purchases and balance transfers go to your school
Each school can designate which school program will receive the proceeds
First State is proud to provide this program to area schools. With education budgets in our area facing some tough budget decisions this is a way that we can possibly help in meeting some of the shortfalls. In this way schools may be able to provide extracurricular activities that may be facing budget shortfalls.
To sign up for the card or obtain more information on the program for your school stop by, or call any of our 6 convenient locations in Hamilton, Carthage, La Harpe, Macomb, Blandinsville and Monmouth.
---