The Hancock-Henderson Quill, Inc.

---
Meet Your Neighbor
by Susan Galbraith, The Quill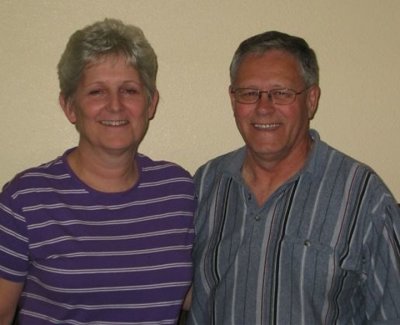 Meet Your Neighbors John and Paula Ray, owners of Ray's Country Fun, which includes a restaurant, bowling alley and lounge.
In 1993 John and Paula drove to Oquawka to see the flood waters and eat lunch at the Diner in Oquawka. While there they picked up a Stronghurst Realty book and saw that Country Fun was for sale. So fourteen years later, the rest is history.
John was raised in the Farmington area and graduated from Spoon River Valley High School and Paula was born and raised in Yates City and graduated from Yates City High School.
They will be married 20 years on October 8. In case you are interested in hearing a honeymoon story, be sure to ask John and Paula about their memorable one.
John has two daughters, Susan, who lives in Littleton, Colorado, and JoAnn who resides in Peoria.
Paula has two sons, Chad, who is employed by US Consulting and Kyle who is deceased.
John's mother, Mildred is 91 and lives in Mequon.
John also has one brother, Donald (Maryjo) who have two daughters and one sister, Alice (Dennis) Parker who have three daughters and a son.
Paula's brother is Bill, (Judy) Beach, and they have 2 children; one sister, Claire and husband Jack.
John enjoys bowling and is a diehard Cub fan. In fact in August they have planned their vacation around a Cub game with the Rockies in Colorado. And of course, they will visit John's daughter while taking in the game.
Paula also enjoys bowling and reading although they both have very little spare time managing Country Fun.
They both emphasized that this community has been very good to them and they really enjoy all the people who stop by to enjoy a meal, bowl a game, or just visit.
---