The Hancock-Henderson Quill, Inc.

---
West Central Graduates 3 Valedictorians, 2 Salutatorians In Class of 2007
West Central High School graduated sixty seven seniors last Saturday, May 12th with top honors going to three Valedictorians and two Salutatorians.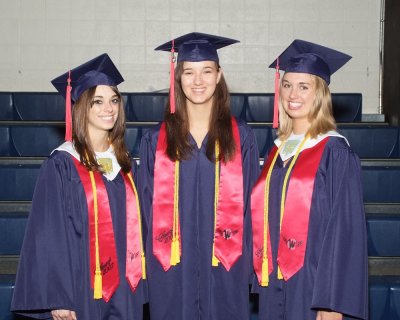 Valedictorians from left are:
Laura Alexander, daughter of Mr. and Mrs. James Alexander, RR1 Oquawka;
Clarissa Torrance, daughter of Mr. and Mrs. Mark (Barbara) Henry and Mr. Phillip Torrrance, RR2 Oquawka, and
Jourdan Evans, daughter of Mr. and Mrs. Steve Evans, RR 1, Stronghurst.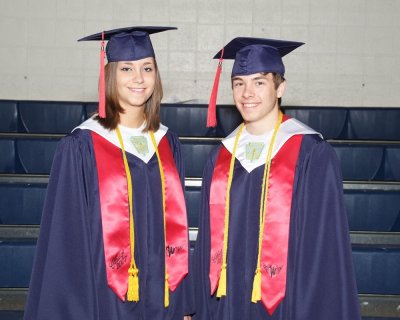 Salutatorians from left to right are:
Alicia Yeakey, daughter of Mr. and Mrs. Rodney Yeakey, Raritan; and
Jordan Allaman, son of Mr. and Mrs. Timothy Allaman, RR 1, Oquawka.
A senior song was performed by Robin Guile and Alicia Phillips "It's Time To Go." Matt Castro, Class President gave a short speech followed by short speeches by Salutatorians and Valedictorians.
Hillary Brooks, and Alicia Phillips gave the welcome and meditation.
Superintendent Ralph Grimm presented the diplomas and Class V.P. Cameron Hartman introduced the graduates with the "tassel turn!"
---