The Hancock-Henderson Quill, Inc.

---
Take The Quill Along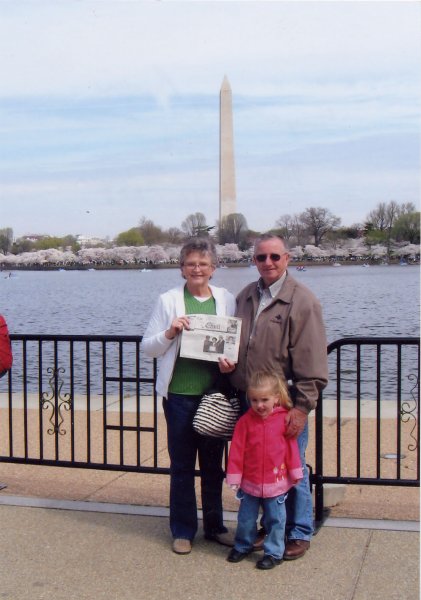 The Quill traveled to our nation's Capitol with Gary and Sherry Butler of rural La Harpe and their grandaughter Olivia Bakker to Washington D.C.'s beautiful Cherry Blossom Festival the first of April.
When you go on a trip, take The Quill along and take a picture with it and send it to us. Let us see where all The Quill can go.
---