The Hancock-Henderson Quill, Inc.

---
Abraham and Mrs. Lincoln Visit La Harpe
- by Jessica Boyle, Quill Reporter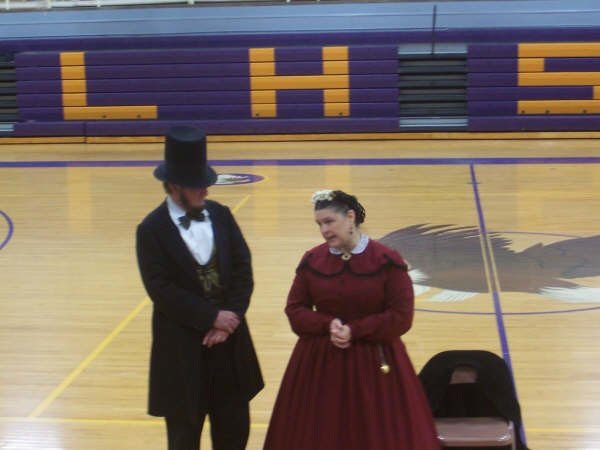 Title I family night for 3rd, 4th, and 5th graders at La Harpe Elementary was highlighted with a visit from Abraham Lincoln and his wife, Mary Todd.
The Lincoln's are actually Max and Donna Daniels, who have been portraying Abraham and Mary Todd Lincoln since 1988.
In 1994 they were deemed the "Best Abraham and Mary Todd Lincoln Team" by the National Association of Lincoln Presenters. They write all their own scripts for their programs.
The program they presented for the 3rd through 5th graders stressed the importance of receiving a good education, having respect for the law, and never giving up on yourself. Spencer Ferguson had the privilege of pulling Mr. Lincoln's beard to make sure it was real.
After the Lincoln's 30 minute presentation the 3rd graders did a presentation on African/ American Inventors in regards to Black History Month. Jessie Jack talked about the lawn sprinkler which was invented by J.H. about George Washington and the 5th graders did a choral reading on a book about Abraham Lincoln.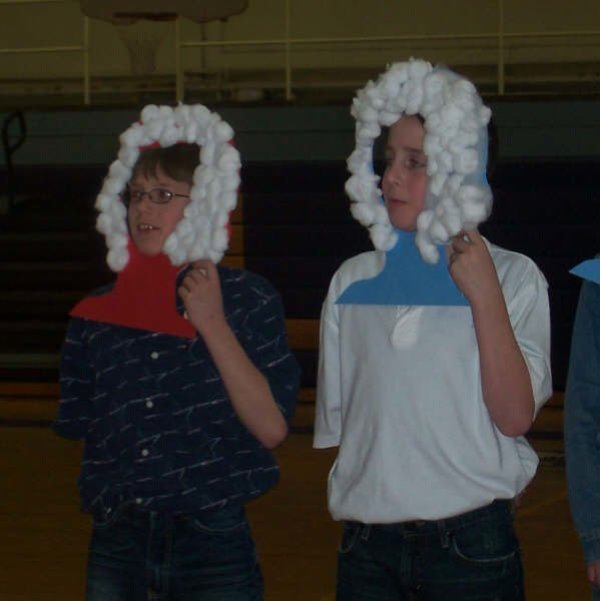 The 4th graders are giving facts about George Washington. Tucker & Braden are showing off their wigs and beards made from cotton balls and construction paper during a program that was part of Title I Family Night for 3rd, 4th, and 5th graders.
---