The Hancock-Henderson Quill, Inc.

---
Meet Your Neighbors
by Susan Galbraith, The Quill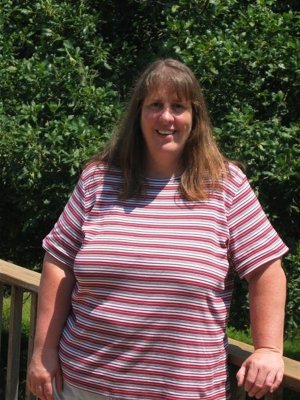 Meet your neighbor Cathy Good of rural Gladstone.
Cathy is owner/bookkeeper of Good's Dental Care and is an RN that has worked part time for Home Health Care.
She was born in Peoria and raised on a farm in the Aledo area. Her parents are Myra and Fred Brown.
Cathy graduated from Aledo High School in 1982 and attended Augustana College in Rock Island for two years before graduating from Moline Lutheran School of Nursing.
She married Dr. Paul Good and they were married for 29 years.
Their union was increased by two daughters and a son, Jennifer, a hygienist at Good's Dental Care, (John), Benge, who works at the Iowa Army Ammunition Plant in Middletown, Iowa. They reside in Stronghurst with their two daughters, Madison (8) and Macy (5). Emily, a sophomore at Webster University in St. Louis, Missouri, majoring in photography and communications; Brian, a dentist, (Larisa) who has a master's degree in library science and reside in Smithshire. Brian recently started his dental practice at Good's Dental Care, rural Biggsville.
Cathy has one sister, Patty Brown. Patty has a son, Shane Hansen, (Holli), who is also studying to be a dental hygienist. Holli will begin employment, in August, at Good's Dental Care. Patty also has a daughter, Katrina Freeze, and son Malachi.
The Good's are active members of the Biggsville United Presbyterian Church.
Cathy enjoys movies, traveling, reading, scrapbooking and being involved with the AFS program. She was locally and statewide the host coordinator and orientation coordinator for the AFS program for many years. Her territory was from Quincy to Peoria.
Their family hosted 17 individual students and one teacher from 1989 to 2006. They sent 5 students abroad from Union High School. Locally 29 AFS students were housed in the area.
An AFS Club was also started at Union High School that met monthly with planned activities to earn points to make money for trips so the foreign exchange students could get to know the American students and the American students could get to know them. The club went caroling, shopping, and on trips. They had fund raisers in the spring because every two years they had a planned trip with the group.
The Good family frequently vacations, once or twice a year, at Walt Disneyworld in Orlando, Florida.
The family loves to travel and have been to various states and countries. Right before Doc passed away they were on a family vacation to Disneyworld.
Cathy recalls that Doc was such a Civil War buff and stopped at various locations on trips to view history. Whenever they went south, they always made a stop in Albany, Georgia, to see Troy Brown, a good friend, who was the head of the Health Department in Oquawka when Paul was hired to start his dental practice there.
This year, at the end of June, the entire family went on a "Hallelujah, God Brought Us Through" 10 days Disney cruise to the Mediterranean. Cathy said it was fabulous.
In earlier years, when the family would decide on a vacation location, Doc always got out all the maps to plan the route, and points of interest.
Emily, their youngest daughter said that, "dad always named each trip they took and that is why the "Hallelujah" trip this year.
---