The Hancock-Henderson Quill, Inc.

---
Meet Your Neighbors
by Susan Galbraith, The Quill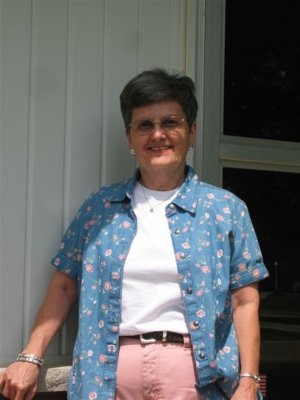 Meet Your Neighbor Donna Hinshaw of Oquawka.
Donna worked for 30 years at the former Iowa Industries Incorporated now Champion Spark Plug or Federal Mogul before retiring in 1988.
She was born in her Aunt Marjorie Parrishs' home in Oquawka. Her father was in the military at the time and her mother and Donna lived with her aunt.
The family also lived one year in Nebraska while her father was stationed in the service.
Donna graduated from G & O High School in 1957.
Donna and her husband Bill, were married for 47 years when he passed away in 2005.
To their union was born Cori, (Kevin) Moore. Cori works at the cafeteria at Monmouth College and Kevin is employed by John Johnson at Johnson Sod Farm.
They also operate "Hot Wheels", located in Oquawka. They perform aluminum wheel polishing on semi trucks and trailers.
Cori and Kevin have twin sons, Jerimy and Zach, who are also employed at the Johnson sod farm.
Another daughter, Amy, lives in Oquawka and is employed as an x-ray technician in the Cardio Vascular Department at Great River Medical Center in West Burlington, Iowa.
Her parents Don and Virginia Smith are both deceased.
Donna has one brother, Jim, and wife, Wava, who reside in Oquawka.
Donna's favorite past time is bowling. She bowls in five different leagues, one at Oquawka Bowling Lanes and four at Country Fun Lounge and Restaurant.
She also participates in 8 various tournaments during the year. She is a member of the Iowa and Illinois State Associations of Bowlers.
Besides her passion to bowl, she enjoys meeting new people when she participates in tournaments or in league play.
She loves vacationing, any place. She also does counted cross stitch, reads and enjoys good television movies.
---