The Hancock-Henderson Quill, Inc.

---
Take The Quill Along
Due to the extreme popularity of this feature and our over extreme number of backlog photos with The Quill, we will try to feature two a week for awhile. We appreciate all the many wonderful people who have taken The Quill along with them and the wonderful background shots of places they have visited.
A suggestion is to stand as close to the camera as possible with the Quill and let the background be further away so we can see clearly you, The Quill, and the background. Outdoor day shots are the best but we enjoy them all.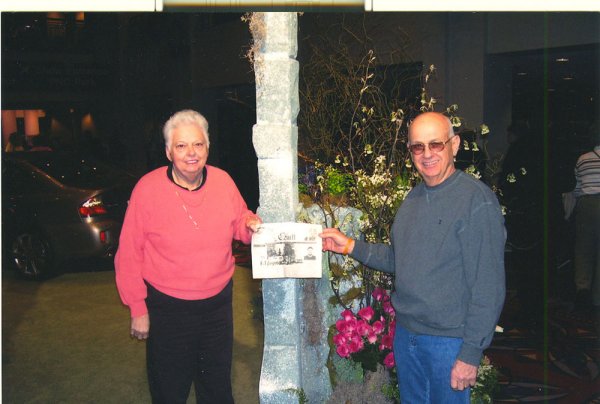 Jim and Sammy Blender took "The Quill" along when they recently visited the Philadelphia, Pennsylvania flower show. While there they visited many historic sights, as well as visiting with their nephew and family, Mike and Cindy Wallace.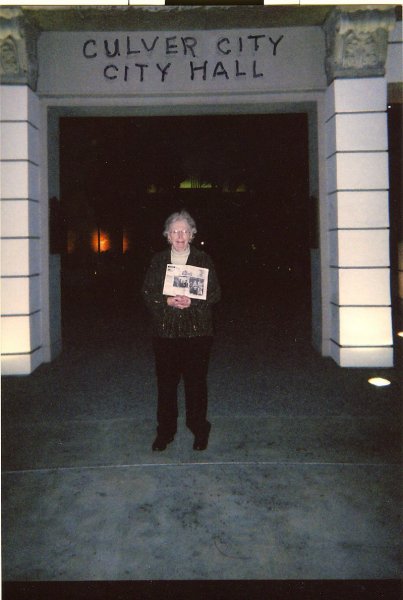 Hazel Hart standing in front of Culver City, California City Hall, January 27, 2007. Her daughter, Cynthia, is the accounting division manager in Culver City and her office is in this building.
When you go on a trip, take The Quill along and take your picture with it and send it to us. Let us see where all The Quill can go.
---