The Hancock-Henderson Quill, Inc.

---
Take The Quill Along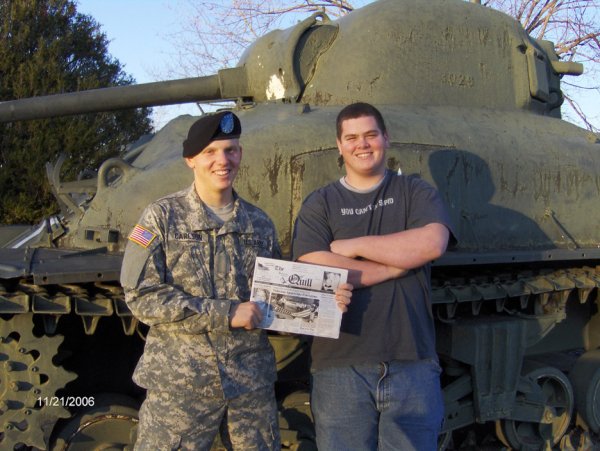 The Quill traveled with Jayson Sams, a senior at West Central High School to Fort Leonard Wood, MO November 21, 2006 to watch Seth Carlson, a 2006 graduate of West Central High School, graduate from AIT (Advanced Individual Training) Bravo Company, 3d Chemical Brigade. Seth graduated on the Commandants List, the top 12 of 120 gradutes. He graduated earlier in August from Basic Training.
Jason traveled with Seth's parents, Andy and Nancy Carlson, and Seth's brother and sister Wayne and Jessica all of Rozetta Township. Seth is now discharged from active duty and is serving with the IL National Guard, 444th Chemical Unit, Monmouth. When you go on a trip, take The Quill along and take a picture with it and send it to us. Let us see where all "The Quill" can go.
---