The Hancock-Henderson Quill, Inc.

---
West Central Girls Win Conference Title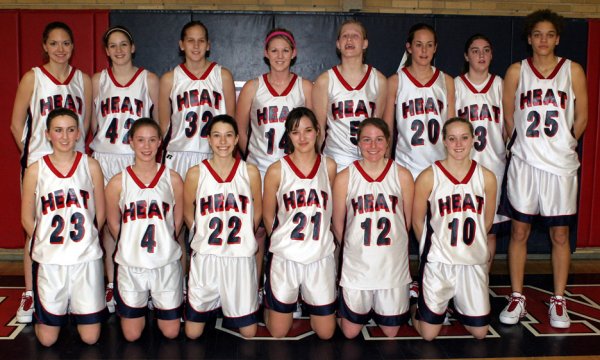 West Central girls took conference title with a win over ROWVA 76-39. The girls record is 23-5 with the girls entering Regionals. The Regional Tournament begins on Wednesday, February 7, 2007 with West Central playing North Fulton at 8:00 p.m. in Lewistown.
The Heat team members from back left are: Ashli Burg, Luci Lox, Jocelyn Waterman, Rachel Keane, Ashley Coffey, Abby Corzatt, Brittany Fox, Miriam Rutzen. Pictured in the front row from left is: Juliann Gillam, Kayla Rutzen, Sarah Heller, C.K. Torrance, Randi Short, Rachele Jack
---