The Hancock-Henderson Quill, Inc.

---
Take The Quill Along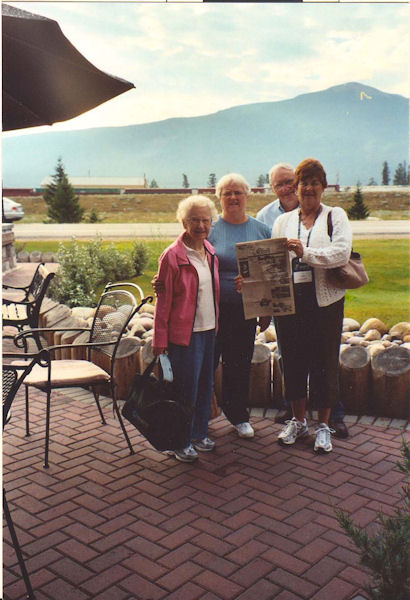 The Quill traveled with Irma McIntosh, Melvin and Jane Chandler, and LaJune Ricketts on a 10 day trip in July, sponsored by Midwest Bank of Western Illinois to Vancover and Victoria, British Columbia.
The group toured Stanley Park, took a ferry to Vancover Island, visited "Butchhart Gardens" and the "City of Gardens" at Victoria.
Spent two days in the Rocky Mountains on the "Mountaineer Train" from Kamloops to Jasper, Alberta.
Stopped at Icefields Parkway en-route to Lake Louise, where they stayed at Fairmount Chateau. En-route to Banff, they viewed Moraine Lake and Valley of Ten Peaks and stayed at the "Castle in the Mountains."
Went on a scenic drive around Banff to Bow Falls and the Hoodoos, known as the land of the sleeping giants on to Calgary to depart for home.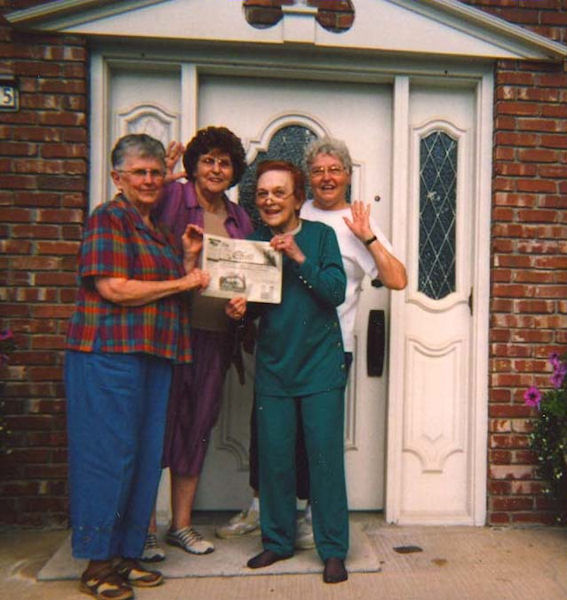 The Quill traveled to Tulsa, OK the first part of June, where four old friends visited in Sherry's home. The gals came from Monmouth, New Orleans, LA and Raritan and all graduated in 1951 from Media High School.
Josie (McCleary) Buckley, Helen (Lowber) Daigle, Sherry (Gregory) Hyken, and Ruth (Wallace) Olsen.
When you go on a trip, take The Quill along and take a picture with it and send it to us. Let us see where all "The Quill" can go.
---