The Hancock-Henderson Quill, Inc.

---
Neighbor, My Husband
By Susan Galbraith, Quill Staff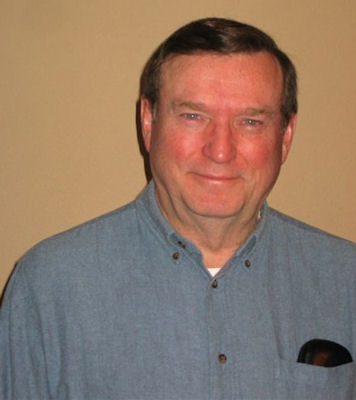 Meet My Husband Steven Galbraith
Since this is our Christmas issue I could think of no individual better to write about than my terrific husband of 43 years.
Steven was born in Burlington, Iowa, and raised in Henderson County.
He graduated from Union High School in 1964 and from the University of Wisconsin Stevens Point in 1990 with a degree in Natural Resource Management and a minor in Soil Science. Yes, he was a non- traditional student.
I am very proud of all his accomplishments, but going back to school at 47 was a challenge, but he faced it straight on and came out on top.
He has done many things in his life; farming, farm implement mechanic, and after getting his degree was employed as a field representative by Ore Ida Foods in Plover, Wisconsin and then moved to Jamestown, North Dakota, as a Field Manager to help start a new French fry plant by the name of AVIKO.
However, after 6 years the company was bought out and he, along with others in the management team were unemployed. After a couple of years of doing construction, traveling and setting up plans for a church building firm, and some consulting, a move was made back to Illinois.
He now is employed by GGS as a technical publications writer in Burlington, Iowa, at Case New Holland.
He is the father of three sons, Greg (Michele) who live in Wildwood, Missouri, Todd (Paula) who live in Mt. Zion, and Scot (Melissa) who live in Howards Grove, Wisconsin.
Greg is employed at Maritz Corporation in Fenton, Missouri, Todd is employed at United Parcel Service in Mattoon, and Scot is employed at Kohler Company in Kohler, Wisconsin.
He says the Lord has blessed him abundantly by being the "proud" papa and grandpa of Jacob (13), Steven (13), Caleb (11), Joshua (11), Lauren (10), Jessica (9), Jenna (8) and Abigail (6).
His grandmother Iola lives in Florida, his mother, June, lives only about 3 miles away and he has two brothers, David (Nancy), and Tom (Kay) who also live close by.
Steven loves to spend time outside whether it's hunting or fishing with his sons, grandsons and brother.
Merry Christmas. I love you.
---