The Hancock-Henderson Quill, Inc.

---
Take The Quill Along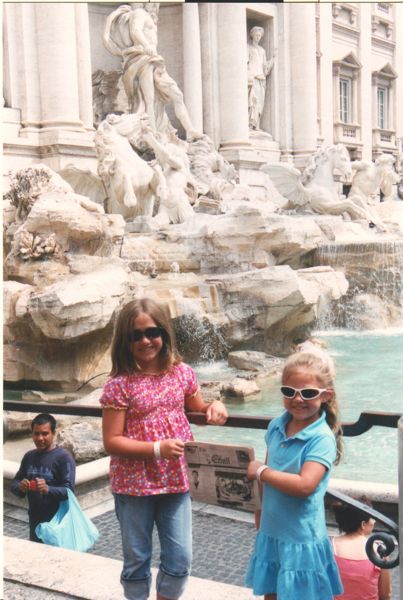 The Quill traveled with Madison and Macy Benge of Stronghurst who are standing by Trevi Fountain in Rome, Italy, July 2, 2007.
The girls traveled to Rome on a Disney Cruise with their parents, John and Jennifer Benge, Uncle Brian, Aunt Larisa, Aunt Emily and Grandma Cathy Good.
Madison celebrated her 8th birthday on the cruise and Uncle Brian celebrated his graduation from dental school.
Beverly and Sharon visited Randy and Leanne Brown and son, Hunter, in Bentonville, Arkansas on April 27-29. Leanne is Beverly's daughter.
From left is Beverly Sowers, Macomb; Leanne Brown, Bentonville, AR, and Sharon Curtiss, Biggsville
When you go on a trip, take The Quill along and take a picture with it and send it to us. Let us see where all "The Quill" can go.
---