The Hancock-Henderson Quill, Inc.

---
MEET The Heat

The 2007-08 Heat football team was introduced to the fans before they performed during a team scrimmage Friday evening.
This coming Friday, August 24th is the West Central HEAT home opener. The band will be performing and Henderson County Boy Scouts will be raising the flag prior to the Varsity Heat playing Annawan at 7:00 p.m.
This year's homecoming game will be Friday, September 14th at 7 p.m. with United.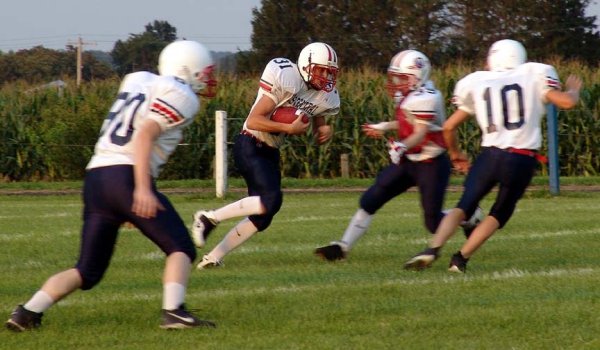 ---