The Hancock-Henderson Quill, Inc.

---
Take The Quill Along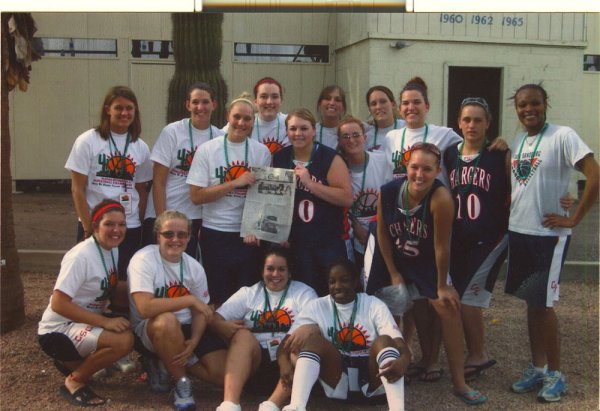 "The Quill" traveled to Phoenix, AZ with Darci Renken and Brandi Blender March 12-18. The girls were there to participate in the NJCAA Women's Div. II National Basketball Championship. They are pictured with the rest of the 2006-2007 Carl Sandburg College basketball team. All the girls enjoyed spending time in the sun, shopping and site seeing, but enjoyed their 5th place finish at the national championship the most.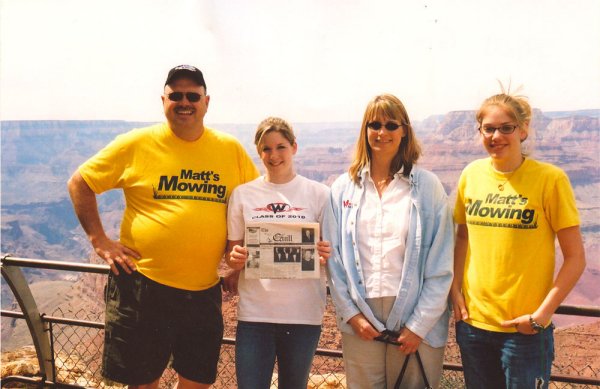 The Quill traveled to the Grand Canyon in April with his sister and nieces. From left is Matt Gray, Luci Lox, Lisa Gray Lox and Lene Lox at the Grand Canyon on April 5, 2007.
When you go on a trip, take The Quill along with you, and take your picture with it and send it to us. Let us see where all The Quill can go.
---