The Hancock-Henderson Quill, Inc.

---
St. Patrick's received damage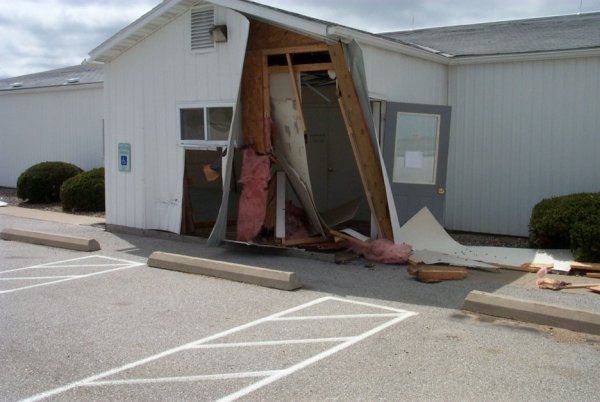 St. Patrick's Community Center, located outside of Raritan, was damaged on Tuesday, April 3rd when a vehicle struck a dumpster and the fence surrounding it on the west side of the building, and then smashed into the foyer on the east side of the building causing extensive damage to the entry.
Estimated cost of the damage is between $10 -$15,000. According to Sonny Farquhar, caretaker at the center, the entire foyer will need to be replaced. The main structure was not damaged. The center, which was built in 1971, is used for community events such as the Raritan Firemen's pancake supper, Henderson County Olde Tymers soup supper, St. Pat's Smorgasbord, etc. and also is rented out for graduation parties, wedding receptions, birthday parties, etc. According to Sheriff Mark Lumbeck, Nicholas S. Gipe, 17 of Media was arrested at 6:52 p.m. on April 6th, for Failure To Report Accident to Police Authorities. He will appear in court on May 2, 2007 at 10 a.m. Deputies are continuing to investigate.
---