The Hancock-Henderson Quill, Inc.

---
Meet The New Director of Nursing at LDHCC
By Holly Willdrick/Quill Reporter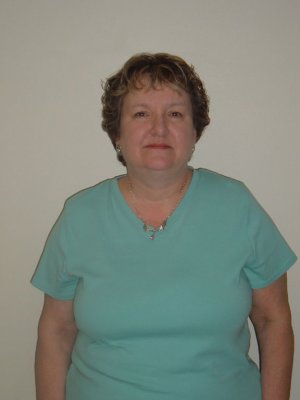 Meet your neighbor Debbie Becker from Warsaw who now drives to La Harpe to work every day.
Debbie is the new Director of Nursing at the La Harpe Davier Health Care Center.
She has worked in long term care for some time and in the early 90's worked directly with alzheimers patients.
She was a trainer for the "Train Your Trainer". This was a program that taught health care employees how to work with alzheimers patients. She also did a lot of public speaking on alzheimers in the Macomb area while she was working at Wesley Village. She was in charge of a 40 bed alzheimers home in Quincy.
She hasn't always worked with the elderly though. Earlier she spent some time with the Hancock County Health Department in the Maternal Child Division. She met with the mothers and helped with the little ones that needed some extra care at home. "
I love the little ones and the old ones," Debbie explains.
Now, at La Harpe, she is back working with the elderly again.
"They are so appreciative of the care and attention you give them."
She enjoys making sure that there are activities to do and making sure that they are living a good quality life.
"It was great coming into a facility that has such a great staff that works so well together."
Debbie has two sons, Chris (Michele) Becker who works at the Hancock County Sheriff's office, and Andy Becker, a teacher and coach at Unity-Mendon. She also has two granddaughters, Caleigh and Chloe, daughters of Chris and Michele.
In her free time she enjoys spending time with her grandchildren, attending church at Faith Family Church in Keokuk, IA, going to garage sales and flea markets, reading, cooking, and watching old westerns and war movies. She was an only child and said her father brought her up on old movies.
She is pleased to be a part of the La Harpe community that reminds her a lot of Warsaw. "It is such a wonderful community that is focused on preserving its personality." "I am very blessed at where my life has taken me."
---