The Hancock-Henderson Quill, Inc.

---
Dessa's Family Enjoys Thanksgiving
Our family had fun gathering for Thanksgiving at my son Troy's and his wife Erica's home in Broken Arrow, OK. We almost had a perfect attendance with 5 of the six siblings gathering with their families. Pauline Oge asked me to be sure to "Take The Quill along" and snap a picture of those kids so she can see them. So, this one is for you Pauline.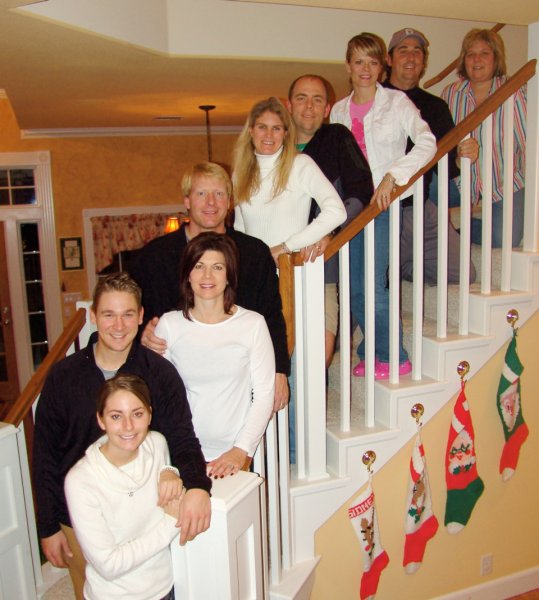 From top down: Tamara (Scott Postle is absent), Troy and Erica Andrews, Damon and Kellee Andrews, Dan and Darci Ericson, Matt Rodeffer and Shelby Cloyd. Regretfully, Heather and Steve Wood were absent.
The Grandkids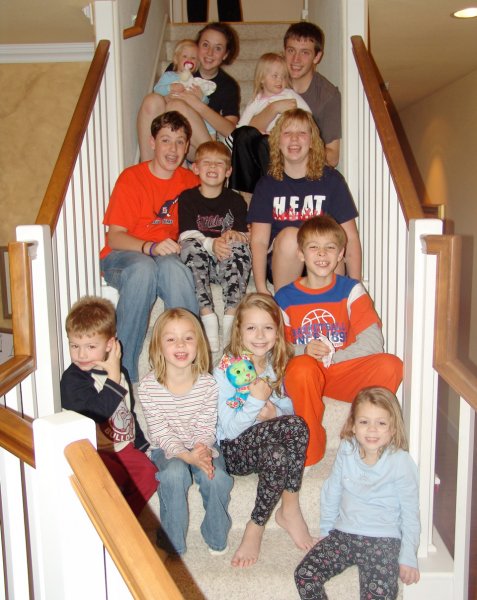 Pictured above are 12 of our 15 grandchildren.
From the top is Autumn holding Lydia, and Gracie on Matthew's lap, all children of Dan and Darci Ericson with another coming in April.
On the next step is Drew Postle, Josh Andrews and Ali Postle (children of Tami and Scott Postle and Damon and Kellee Andrews).
On the third step down is Nathan, Emalee Andrews (Damon & Kellee's), Noah Andrews (Troy & Erica's), and Caleb Andrews (Damon and Kellee's) with Sydney Andrews in front (Troy & Erica's).
Hannah, Halee, and Hayden Wood were at Steve's parents in Branson, MO. and we sure did miss them.
---