The Hancock-Henderson Quill, Inc.

---
Meet Your Neighbor
By Holly Willdrick/The Quill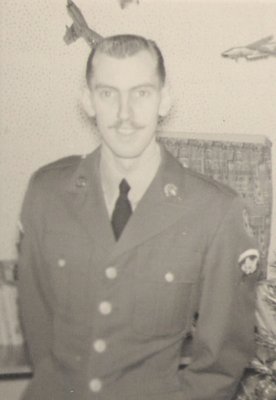 Meet Your Veteran, Hank Snyder
Meet U.S. Army Veteran Hank Snyder, one of La Harpe's active citizens.
He was born in New York State and moved to New Jersey when he was five years old.
He graduated from North Arlington High School in New Jersey in 1956.
After graduation he took a position with Otis Elevator where he worked for three years before enlisting in the United States Army.
He decided to enlist on his own to avoid the draft, he said.
Hank was part of the Signal Research Agency that was shipped overseas to the Philippines.
"We were on loan," to the air force at Clark Air Force Base and then on to the Thule Air Force Base in Greenland, he said.
After serving his three year term, Hank received his honorable discharge papers in 1962 and returned home.
During his service he was not able to keep a journal due to risk of it getting lost and falling into the wrong hands.
He said he did enjoy his time of service due to the good people he worked with.
"I made friends with several of the other men and we still stay in touch. I was ready to go when I went and don't have any bad feelings at all."
In 1966 Hank married Gloria Mesineo, who he was introduced to by a friend he worked with.
The couple moved to LaHarpe in 1968 to take a job with Arco in Ft. Madison. They have four daughters, Cathy (Richard) Oliver, Gail (Roger) Smith, Sharon Beals, and Robin Snyder.
They have been blessed with 5 grandchildren, Christen (Oliver) Wilmoth, Abby and Alex Smith, and Colin and Connor Beals. They have one great grandchild, Ross Wilmoth.
Hank is an active member of the LaHarpe Fire Department, Lions, American Legion, Park Board, and the Masonic Lodge. When he is not busy with one of these organizations he enjoys spending time with his family and going to his grandchildren's games.
---