The Hancock-Henderson Quill, Inc.

---
Business Spotlight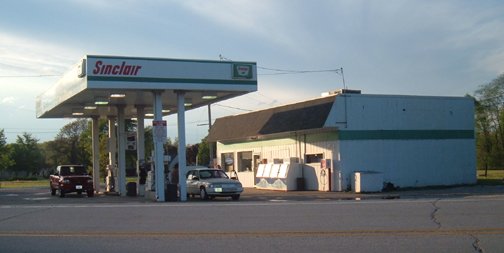 Lomax Has Convenience, thanks to Ravenscrafts' Gas Station Purchase
H & M Fastbreak located in Lomax is owned by Harold and Maude Ravenscraft.
The couple purchased the business four years ago after it had been closed for 6 months.
After the convenient store closed they realized what a loss it was for the community. Area residents were not only able to purchase their gas there, but also some grocery items that would get them by until the next time they had to go to town.
They also added soft serve ice cream which has gone over really well.
The Ravenscrafts said the best part about reopening the store was seeing all the people they know and meeting the new ones that stop by, as well as offering that little bit of convenience to the community.
Harold and Maude have two children. Jeff (Marty) Ravenscraft who have four children of their own. Darren Anell, Amber (Jason) Dickey, Chloe and Sophie Ravenscraft.
Their daughter is Darci (Troy) Helmick and they have two children Harry and Hattie Helmick.
In Harold's free time he likes to hunt, but work keeps him pretty much occupied. They are also owners of "The Pink" in Lomax.
The Fastbreak is open seven days a week from 6 am to 10 pm. Stop in for that morning coffee or that afternoon treat while you fill up your vehicles and gas cans with fuel.
---