The Hancock-Henderson Quill, Inc.

---
Business Spotlights
by Holly Willdrick, Quill Reporter
It's A Party Business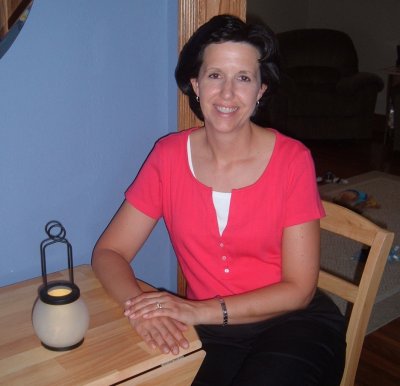 Ann Cokel has been a PartyLite Consultant for 9 years.
When Ann started selling PartyLite it was a way for her to get out of the house.
She was running a daycare in her home and her last child was going to be going off to school. She and her husband Mark of 20 years have two children and she wanted to be able to attend all of their activities.
Mark, 17, a senior at Carthage High School, is very active in football and baseball. Elizabeth, an 8th grader, 13, is in several clubs and plays volleyball.
Ann operates her business from her home in Carthage. She travels to people's homes where they host parties. Having this flexibility allows Ann to be involved in her children's activities.
She states, "I need to give credit to my mom for getting me hooked on PartyLite around 15 years ago. I love their candles! I simply had a show of my own and received my starter kit for free. It was really very easy."
Ann says she sells top quality candles and helps people decorate their homes inside and out with her products.
One of the most rewarding parts of her job is she has met many wonderful people.
"It truly has been a great experience for me and my family."
Ann also helps other consultants get started in PartyLite.
"It is challenging and fun!"
Ann also enjoys reading, gardening, and any activity outdoors.
If you would like to have a PartyLite party in your home you can contact Ann at 217-357-3419 or email her at acokel@mchsi.com.
---