The Hancock-Henderson Quill, Inc.

---
Business Spotlights
by Holly Willdrick, Quill Reporter
It's Rosann Calling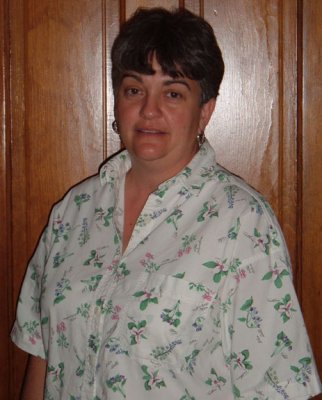 Rosann Shutwell has been selling Avon, "The Company for Women," for 11 years.
She started her business when Chris Little decided to stop selling, but wanted her customers to still be taken care of. She talked Rosann into being that person.
Since then she has accomplished many things. Her first year she made the Presidents Club in only 7 months by having $10,100 in sales.
She continued to make that each year until 1998 when she made level two, known as the Honor Society which requires $20,200 in sales.
She is still at this level. She has also been awarded the Sales Increase award several times, Customer Service Excellence, and Sales Volume Awards.
She sells Time Lines, the Avon Core brand and Mark.
She has also done fundraisers with the old Share and Care Preschool and the Northwestern Cheerleaders.
She then donates a percent of her sales to the organization and even ups that amount if they exceed a certain dollar amount.
Rosann services customers in the Dallas City, La Harpe, Blandinsville, Colchester, Macomb, and Fountain Green areas.
"I love the customers. They are such a wide variety of ages and I enjoy all of them and their loyalty."
You can reach her at sut42007@yahoo.com or call her at 217-659-3082.
Avon has been in business for a 120 years and is one of the top 200 companies in the Fortune 500. They have over 4 million representatives world wide in a 148 countries. They are active with the "Race for the Cure" and last year donated over 4 million dollars to the organization.
Rosann has been married to Ted Shutwell for 16 years. They have two daughters, Willo, who is going to be a senior, and Anna, who is 8.
She stays busy attending their sporting events, but in her free time she likes to garden and go fishing.
---