The Hancock-Henderson Quill, Inc.

---
Weather Cools For ACS Relay Friday and Saturday
Henderson County Relay for Life enjoyed good weather Friday-Saturday when the over-night event kicked off at 6:00 p.m. with opening ceremonies and the Survivors lap. Above is the family of Honorary Survivor Ryan McKinney of Biggsville, his parents Jim and Tina, his brother and sister and two nephews.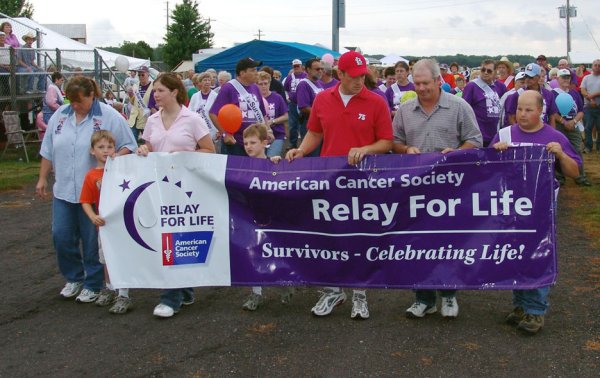 Ryan, 27, at far right, is what his dad calls their "miracle child," having survived cancer when he was three which doctors said had no cure. His family celebrates by taking the first lap leading other survivors.
---