The Hancock-Henderson Quill, Inc.

---
Local Minister Darren Beachy and family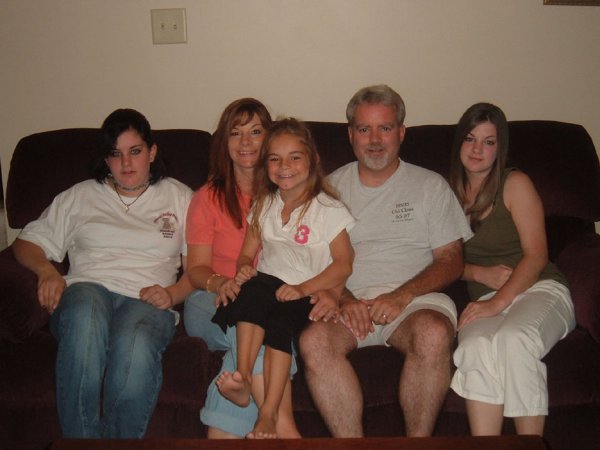 Darren Beachy and his family have only been in La Harpe for a short while, but have already become a friendly face in town.
Darren, born in Washington, Iowa, was raised in Kalona and Clarion, Iowa. His father's family was Amish and due to their beliefs, he only attended school through eighth grade. He worked with his dad on cars from age 14 till he was 18, and thought that he would like to be a mechanic.
He married his wife Dede the day before her high school graduation from Clarion High School and joined the U.S. Navy in 1985. He served in San Diego, California on the U.S.S. Cape Cod as a diesel mechanic for 5 years, spending a lot of time in Southeast Asia. Dede went to Medical Assistant School and did an internship as a medical assistant.
After Darren's discharge they moved to Fond du lac, Wisconsin for 10 years. During this time Darren got his call to go into the ministry and graduated from Bible College at Arkansas. They moved to Southern Maryland, 30 minutes south of Washington DC where he served a church. Dede worked part time for an OBGYN, and volunteered at their children's school plus she led a ladies bible study.
Then, Darren moved his family to La Harpe to fill the pulpit at the La Harpe Christian Church.
Darren likes to ride his bike with his dog Madi, read, and likes to work on old cars.
Dede likes to make "Stamping Up" cards, scrapbooking with "Creative Memories", and going to Starbucks with her friends. Since there isn't a Starbucks here, she has found other places that have good coffee. She is taking a kick boxing class along with classes to finish up her Registered Nursing Degree.
Darren and Dede have three daughters, Deanna (15), Darci (12), and Danielle (7). Deanna will be a Sophomore at La Harpe High School. In Maryland she was on the Honor Roll, took Spanish for 4 years, was a member of the softball and volleyball teams, enjoys music and movies and is looking forward to getting her driver's licenses.
Darci is going into the 7th grade, was a member of the cheerleading and soccer teams and her favorite subject is Science. She has done experiments at home and also enjoys music, with Blink182 her favorite.
Darci said, "It was hard to leave all the people in Maryland but here we get to walk around on our own. I even got birthday cards from people I didn't know."
Danielle will be a third grader and gym is her favorite class. She was a football cheerleader in school in Maryland.
Danielle had a rough start when she was born as she had a bad kidney and was in need of a transplant. At the young age of 2, she under went a transplant and was given her mom's kidney.
Danielle loves her cat Buttercup, and keeps active swimming, riding her bike, watching movies and just being outside.
Her favorite movies are "Glass House" and "Rat Race".
"I like my new church and the library," Danielle said.
As for the family, Darren said, "We are settling in very well. La Harpe is a lot quieter and moves at a slower pace."
---