The Hancock-Henderson Quill, Inc.

---
Senior Night Monday
Senior players of West Central High School's girls basketball team will be honored along with their parents Senior night. The event will be at the north campus Monday night, January 30th, with senior recognition before the varsity game and a reception for the seniors following the game that evening.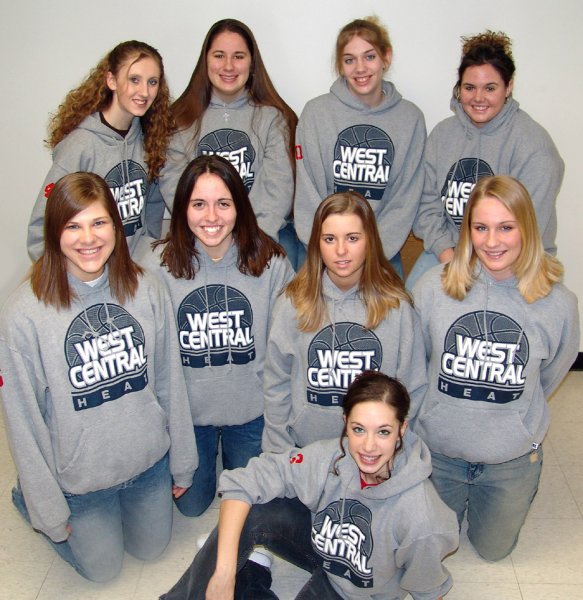 Seniors from left are: Front row: Brandie Lindo, granddaughter of Dr. and Mrs. S.C. Lindo, daughter of Brad and Lissa Lindo.
Second row: Kayla Coffey, daughter of Merle and Susan Coffey; Amy Hull, daughter of Nancy Hull and the late Ed Hull; Shayna Heap, daughter of Bryan and Tammy Heap;Darci Renken, daughter of Albert and Dian Renken.
Back row: Jessica Chandler, daughter of Ann Davies and Jim Davies; Deanna Miller, daughter of Barbara Blakley and Gary Miller; Lene Lox, daughter of Jeff and Lisa Lox; Mara Lefler, daughter of Mark and Sara Lefler.
The WCHS girls played Yorkwood Monday night with WCHS winning 60-27 over the Golden Bears.
---