The Hancock-Henderson Quill, Inc.

---
A Look At Business
by Holly Willdrick/Quill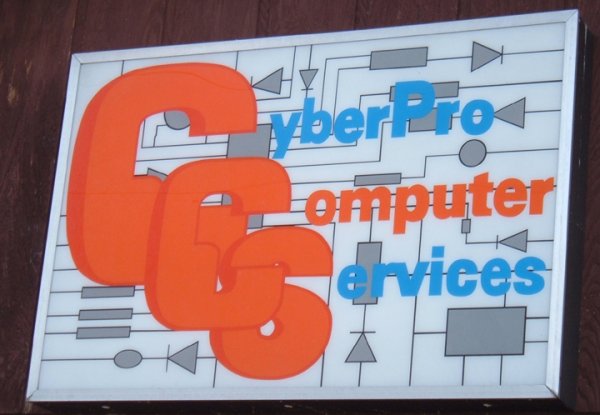 CCS opened back in 1975, but opened it doors in La Harpe in 1991. Together three brothers, Bob, Ed, and Jess Lionberger run the business.
They offer a wide array of services and are proud to say that they have very competitive prices. They travel around 60 miles to service schools, churches, homes, and businesses.
They do it all from setting up a home computer system to networking schools and businesses. More recently they have started installing multi media systems in several area churches.
They will even design a poster or flyer for a special event or fundraiser for you. You have probably seen their design work on the Fred Gibb posters.
Along with all of this they still do retail sales and repairs out of the store five days a week. They are open Mon - Fri from 9-5 and offer weekend appointments. They are located at 105 N Rt 94 which is just after you turn north at the "Y" at the west end of town.
Bob and his wife Nancy, who has just started helping out in the office, have three children, Michael, Mark, and Michelle. They have been blessed with six grandchildren. When they are not busy at work or spoiling those grandkids they enjoy going to car shows. They are very involved in the Fred Gibb car show in La Harpe, but also help Helen Gibb take her car to other area car shows.
Ed and his wife Debbie stay busy with their four children, Kaylyn, Kevin, Kristian, and Kollin, who are all under the age of 5.
Jess and his wife Doris have two children, Julie and Jeff. They are also blessed with 5 grandchildren and know they have at least one more on the way if not two.
---