The Hancock-Henderson Quill, Inc.

---
Take The Quill Along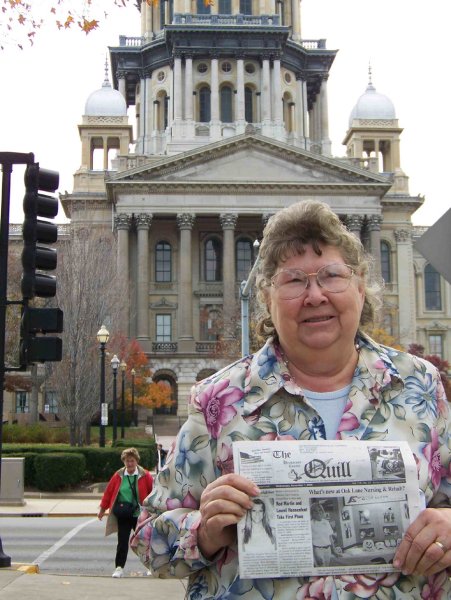 The Quill traveled to Springfield November 3 and 4 with Mary Peterson of Stronghurst.
Mary said that she and her husband Reverend Algie Peterson, traveled with Reverend Kendall Hetrick and his wife to attend a state regional meetingthere.
Both Kendall and Algie are ordained ministers with World Ministry Fellowship. The special speakers were very good, Mary reported.
Kendall drove Mary downtown to the Illlinois State Capitol building for the picture background with her Quill, she said. "It was an enjoyable weekend!"
When you go on a trip, take The Quill along and take a picture with it, and let us see where all "The Quill" can go.
---