The Hancock-Henderson Quill, Inc.

---
Take The Quill Along: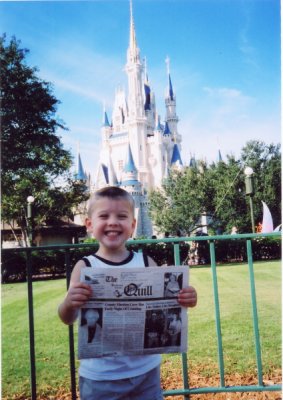 The Quill traveled to the Magic Kingdom in Walt Disney world, Lake Buena Vista, Florida with Brady Webster, 3 1/2 year old great grandson of Mary Jean Webster.
He recently visited Florida for a week (November 11-18) along with his parents Jeremy and Beth Webster, and his grandfather Glen Webster, all of Lomax.
When you go on a trip, take The Quill along, and take a picture with it, and send it to us. Let us see where all "The Quill" can go.
---