The Hancock-Henderson Quill, Inc.

---
Meet Your Neighbor
By Holly Willdrick/Quill Reporter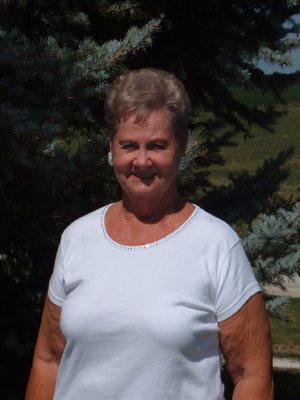 Meet your neighbor MaryAnn Kane, born in St. Paul, Minnesota in September of 1937.
During her primary years she lived all over the US before coming to La Harpe. She graduated from La Harpe High School in 1955 and attended Marycrest College. In 1960 she graduated with a degree in Elementary Education.
In 1961 MaryAnn married Larry Kane, a member of the US Army. Larry and MaryAnn both came to La Harpe in the 8th grade and Larry knew from day one she was the girl for him.
They were married in a military wedding in Ft. Benning, GA. MaryAnn was a social worker in Chicago for one year before leaving the states.
Larry was stationed in Ft. Sill, Oklahoma and then was sent to Germany. While in Baumholder, Germany she taught at the US Army School and also welcomed their first child.
When they returned to the states she took a position with the La Harpe School District and taught for 25 years.
In 1976 she went back to Western Illinois University and completed the Emergency Medical Technician Program. In the mid 80's she completed her Medical Assistant Program at Southeastern Community College.
"If I had to do it all over again, I would have been a physician," she said. For the past seven years MaryAnn has served as office nurse for a doctor in La Harpe and also works out of her home as an Insurance Medical Examiner for Portamedic.
She's a member of the Sacred Hart Altar and Rosemary Society, Daughter of the American Revolution, member of the American Red Cross and chairman of the Red Cross Bloodmobile. She's a CPR instructor and has taught EMT classes.
During La Harpe High School graduation she is the presenter of the DAR Good Citizenship Awards. She has served as a volunteer for the La Harpe Ambulance Service for 23 years.
In her free time she enjoys being outdoors. "I have a passion for the water, swimming, and boating." She also loves hiking in the timber, especially in the Grand Tetons.
Her and Larry have enjoyed a cruise in the Caribbean. During the winter months they go to Naples, FL.
She loves to read and is an avid horsewoman and was in many horse shows in high school for which she won blue ribbons. She is also an accomplished pianist.
The couple have three children. Gregg in Chicago, Shawn in Indy, and Jennifer who lives in St. Louis, MO. They have blessed her with 8 grandchildren, Jessica, Sarah, Ethan, Will, Jakob, Sawyer, Jade and Jazymn.
---